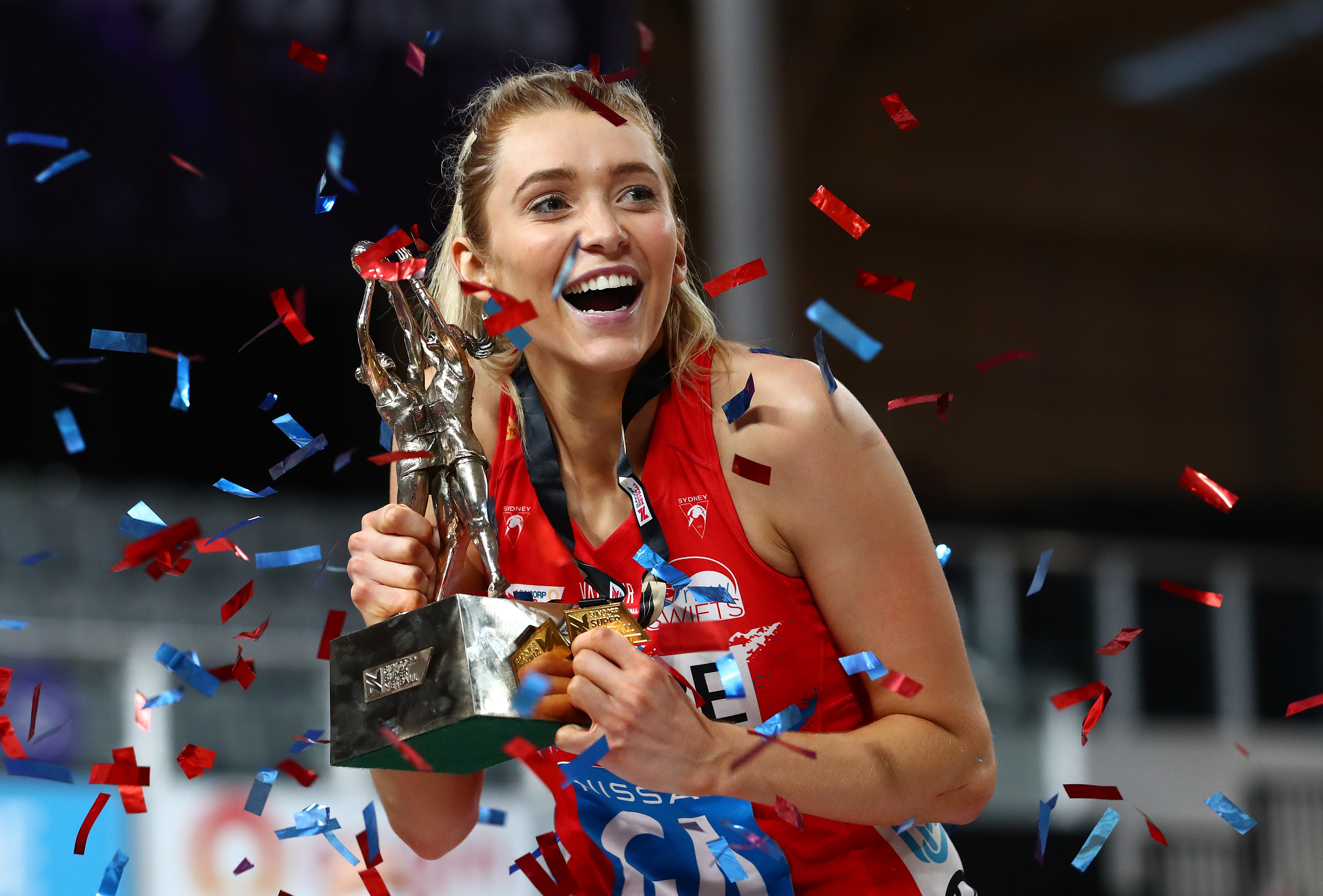 The Suncorp Super Netball (SSN) 2021 season concluded in epic fashion last week as NSW Swifts and GIANTS Netball competed in the Grand Final with the title up for grabs.
A trio of England stars in Jo Harten, Natalie Haythornthwaite and Helen Housby all took part in a dramatic final played at the Nissan Arena in Queensland.
Here's how our Vitality Roses got on:
These two clubs are fierce, local rivals but there were recognisable faces among the opposition for our trio of England internationals. Indeed, the three who started in the attacking third for the Vitality Roses' Vitality Netball World Cup semi-final in 2019 all played a part in this encounter.
It was Haythornthwaite and Housby's Swifts, however, who got off to the best start. In fact, GIANTS were forced into an early timeout after they conceded the opening six goals of the game with former Vitality Netball Superleague (VNSL) star Sam Wallace scoring all six.
These momentum of these finals will always shift and GIANTS got themselves back into the contest and ensured that they would go into the first break just two points behind. Despite Harten's best efforts, a Wallace Super Shot at the stroke of half-time meant Swifts led by four.
Changes at the break meant Haythornthwaite was introduced – heralded a 'master stroke' – and the English wick attack and goal attack worked well to supply the ever-consistent Wallace under the post, feeding exactly 30 feeds into her by the end of the game.
Harten shot scored 27 times and secured six Super Shots – more than any other player – including a mammoth three in a row to close out the game. These impressive efforts were not enough to claw back what was a nine-goal gap going into the fourth quarter.
After another long, impressive season in Australia, it was to be teammates Haythornthwaite and Housby to lift the Super Netball trophy at full-time. This is the duo's second SSN title in three years after victory in 2019.
The pair celebrated the honour after two brilliant individual campaigns while Jo Harten was gracious in defeat as seen in an emotional post-match interview.
Not us crying over Jo Harten's post game interview 🥺#EverythingIsPossible #SSNGrandFinal pic.twitter.com/95OGbR6YHq

— Suncorp Super Netball (@SuperNetball) August 30, 2021
All three – alongside the host of other England internationals who shine on the other side of the world – will be back fighting for domestic honours next term.
Follow England Netball on Facebook, Instagram, Twitter and YouTube for the latest news and content.