England Netball would like to wish both Ian Fuller and Louise Travis the best of luck as they depart to officiate at the Diamond Challenge in Durban, South Africa.
The Diamond Challenge sees South Africa, Zimbabwe, Uganda and SA President's XII hit the court at the University of Durban for four days of top international action.
England Netball caught up with both umpires prior to their departure. On speaking about what he was looking forward to the most Ian Fuller said: "I love umpiring in different countries as it gives me an opportunity to experience the differing styles of play that occur. I thrive on the intensity of the game at this level and the concentration that is required to succeed."
When asked about whether there would be much time to experience the local sights and culture, Ian said: "As this is such a short tournament I don't think there will actually be much 'free' time.
"There are two games scheduled each day so it will be pretty intense. I have umpired in Africa before though and have been lucky to go on safari and climb Table Mountain in Cape Town. These were unexpected perks of the job but lasting memories."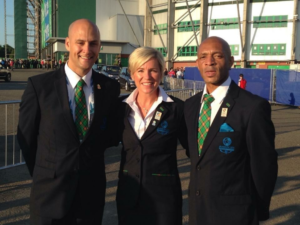 Louise is very much looking forward to her first experience of South Africa: "I have umpired African teams at the World Cup in 2011 but this will be my first time in South Africa.
"It will be great to get back out on the international court and work with Assessors to fine tune my umpiring going into the 2017 season. The great thing about international umpiring is making friends and meeting people from all over the world."
When asked about how she continues to improve as an umpire Louise said: "Working with Assessors is key as they will identify areas where you excel but also the areas you need to improve upon.
"I do also feel that one of the most important tools an umpire can develop is self-evaluation. Reviewing match footage and identifying both positives and negatives is something I rely on."
Gary Burgess, England Netball Officiating Manager also passed on his best wishes to the international pair: "I wish both Louise and Ian the best of luck as they leave for Durban. England Netball is extremely proud of its International Umpires and it's great to see so many of our seven IUA's allocated to Test Series and Tournaments around the world."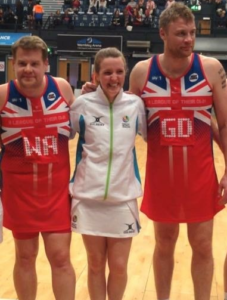 The Diamond Challenge runs from 2nd to 5th October at the University of Durban, South Africa.