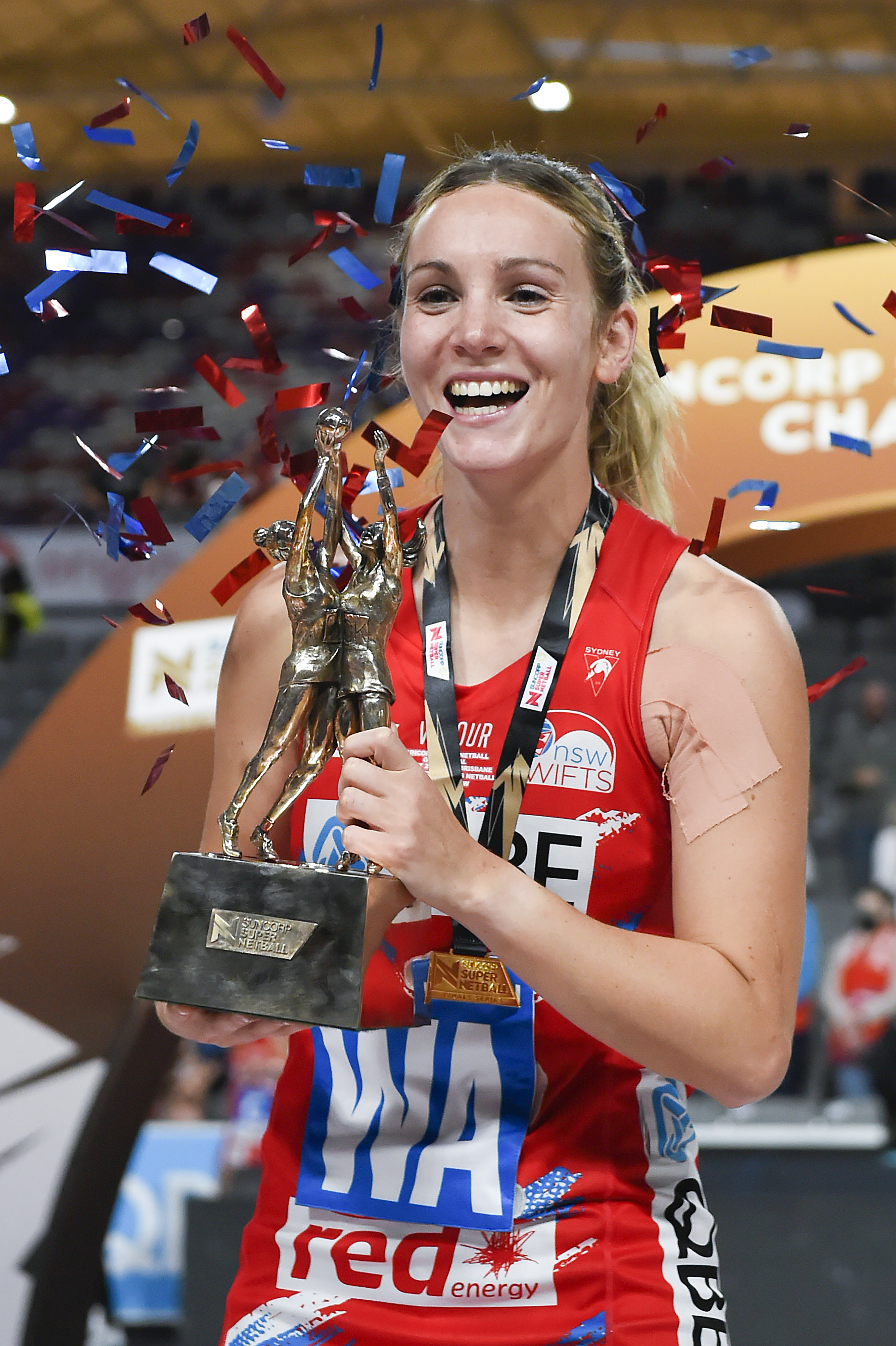 Commonwealth Gold medallist and double NSW Swifts Premiership champion Natalie Haythornthwaite has decided to return home to England after four successful years in Australia.
The 28-year-old, who joined the Swifts as a permanent replacement player for the injured Claire O'Brien midway through the 2018 season, has played 37 games for the club including standout performances in the 2019 and 2021 Grand Finals.
A key member of the Vitality Roses international setup, the midcourter won two titles in the Vitality Netball Superleague with Wasps before going on to achieve the same feat down under in Suncorp Super Netball.
Haythornthwaite will continue her career in England and is also due to get married in December.
Swifts head coach Briony Akle thanked Haythornthwaite for her immense contribution to the club during her time in Sydney.
"At the Swifts we try to instil a culture of good people making great players and Natalie is one of the best on both counts," she said.
"She has spent a huge amount of time away from her fiancé and family in very tough circumstances as a result of the COVID-19 pandemic, but that never changed her professional and team-first approach which was hugely valued by everyone at the club.
"We completely understand her decision to go back to the UK and she does so with two titles under her belt. That's a pretty great return for a very special individual."
Haythornthwaite said playing for the Swifts was the fulfillment of a dream.
"When I got the call to come in as a replacement player in 2018, I never thought that I would go on to have the experiences I've had with this club," she said.
"I have loved every moment of my time with the Swifts and playing with – and against – so many of the world's best players in Suncorp Super Netball.
"This year was extra special to win the title in such testing circumstances, and to head home with two winners' medals is something I didn't even dare to dream of before arriving.
"I want to say a huge thank you to all of my teammates and coaches as well as the staff at both the Swifts and Netball NSW for making me feel so at home.
"I also want to thank the Swifts members and fans for embracing me, as well as so many in the NSW netball community who I got to meet and engage with during my time in Australia.
"After these past few years I am really excited to be going home, getting married, seeing my family and playing some more netball. But I also can't wait to cheer on the Swifts late at night on the TV.
"I've loved the journey but now it's time to head home."
Follow England Netball on Facebook, Instagram, Twitter and YouTube for the latest news and content.