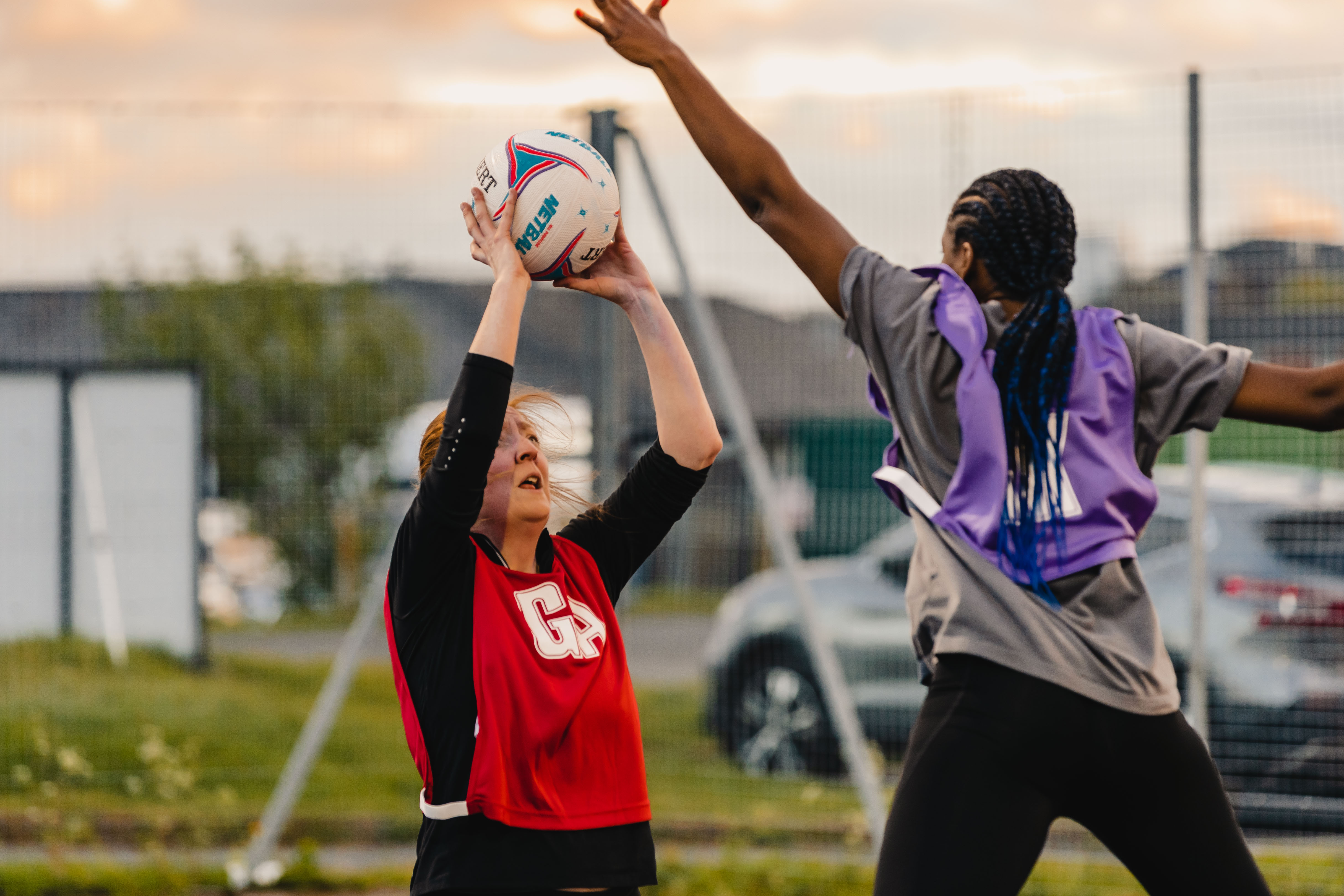 We have now moved to Step 4 of our community netball roadmap, shown here, following the lifting of COVID-19 restrictions from the Government. Whilst this is a positive step, it is one that the entire netball community needs to take with care so that we can enjoy a full season of netball in 2021/22.  
Despite there being fewer legal restrictions in place, COVID-19 has not disappeared. It is for this reason that we have produced detailed guidance which sets out all the actions netball organisers must still take in line with the latest Government guidance as well as clear recommendations to both protect and give confidence to the Netball Family. 
Step 4 of our roadmap does allow for standard rules of netball to be used on court. However, it is strongly recommended that COVID-19 rule modifications continue to be used in competitions that have already commenced, such as leagues. This is to protect the integrity of any netball competitions already taking place, to avoid mid competition rule changes and reduce the risk of transmission or people being deemed as close contacts and therefore having to self-isolate. The modified rules have resulted in relatively low transmission rates within netball, so club and league organisers may wish to continue using them. 
The last part of netball to be unlocked and a firm favourite of the Netball Family is the recommencement of tournaments. We hope that many of you will enjoy participating safely in them this summer. Again, care should be taken by those organising tournaments due to larger volumes of attendees. Organisers will be required to complete enhanced risk assessments and currently we would advise considering the use of rule modifications to restrict the transmission of the virus and to help avoid large volumes of attendees needing to self-isolate in the case of a positive COVID-19 test (the self-isolation rules for those fully vaccinated and U18 change on 16 August 2021).  
From santisation protocols to risk assessments and self-isolating guidelines, we have pulled together a document on 'Managing COVID-19 within netball'. This provides details on everything all netball organisers (both members and non-members of England Netball) need to do and advice on how to best reduce the risk of transmission. Please take the time to read this information here before changing any of the protocols you have in place. 
To date, the Netball Family have done a tremendous job in keeping each other as safe as possible and we are proud of netball's response to the pandemic, from supporting one another off court to getting back on court together and showing real resilience throughout every step of our return. It is now time to proceed with care and continue to together rebuild netball participation as we look forward to a new season and maximising on the excitement of a home Commonwealth Games next July.