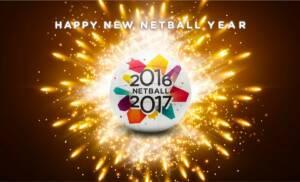 Not only is it an exciting time in the netball calendar with the New Netball Year here, but September is also Volunteer Month!
With the New Netball Year we're also adding NEW VOLUNTEER PROFILES to the volunteering section of our website.
Throughout September we will be raising the profile of all of our wonderful netball volunteers and celebrating them and the work they do.
We have already heard from Joan, Lucy, Carol and Helen!
In the lead up to Goalden Globes we will be profiling just how many of you there are and all the work you do for the sport we all love!
After the Goalden Globes ceremony is finished and the winners have been crowned we will be putting the spotlight on each of these deserving volunteers.
DID YOU KNOW there are over 100 different volunteering roles you could get involved with in your local community? These range from club and local league to county and national board level.
No matter your level of experience there will ALWAYS be a role for you and a fantastic group of people ready to support you along the way.
Volunteering isn't just about coaching, umpiring or helping with events… it's much, MUCH more!
Do you have HR, accountancy, marketing or administration skills or are you looking for experience in these areas? Well netball could help you!
If you have a BRAND NEW volunteering opportunity you wish to share then let us know and we'll try and help you along the way…
Email us at volunteering@englandnetball.co.uk and we will share it far and wide!
We also want YOUR volunteer profiles so keep an eye out for the questions on Facebook.
We will be sharing stories and videos from some of our fantastic volunteers across our social media platforms during September.
We want to get you all talking to so keep an eye out for posts on social media encouraging you all to get involved in this conversation celebrating you and all that you do!
Happy New Netball Year and Happy Volunteer Month – how will you Make the Game this year?